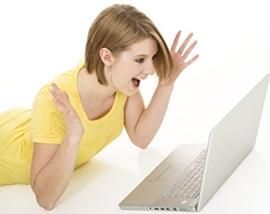 It is easy to bag a big bargain on bidorbuy if you go about it the right way. Here are some of the best tips from experienced buyers.
Know what other buyers paid. Rummage through the Recent Buys section to see how much other buyers paid for the item similar to the one you want to buy. Recent Buys holds one week's worth of shopping data.
Know what other sellers charge. The ability to compare prices is one of the biggest money-saving advantages of the internet. Make use of it. Take the time to search bidorbuy and see how one and the same product measures up when offered by a different seller.
Know where to look for bargains. The short answer to this is: everywhere on bidorbuy. If pressed to be more specific, most experienced bidorbuyers will concede that Deal of the Week is an excellent place to go to for fixed-price items, while auction-lovers will not want to miss Crazy Wednesday, Snap Friday and Crazy Auctions events, where everything starts from the rock-bottom R1. Everyone (even buyers who think they dislike auctions) will do well to subscribe to bidorbuy's one-rand, one-hour Flash Auctions newsletter in order not to miss the next sweet deal. (Talking of auctions, do keep an eye on this blog; we'll soon post practicallysure-firetips on how to win them!).
Know the shipping charges. This should be an automatic reaction: when you find the item you want to buy, open the listing and click on the Shipping & Payment tab. Items that are bulky, expensive or sourced from overseas may carry high shipping charges.You should always factor in the cost of delivery to see if you are really getting a bargain.
Know the warranties and guarantees. Sure, Consumer Protection Act stipulates a 6-month warranty period, but this may not apply to second-hand items or items sold on auction. Read the seller's Ts&Cs carefully and if necessary ask questions via the Ask the seller a question link, included in each and every listing on bidorbuy.
Know how to negotiate. Don't be too shy to haggle. If the seller has a Make an Offer button in the listing, click on it and state how much you are prepared to pay for the item. The seller can accept your offer, decline it or put on the table a counter offer.
Know the feedback. Don't be satisfied with just checking seller's ratings. Also take trouble to read the feedback that the buyers before you left and – just as importantly – the seller's replies to negative or neutral ratings.
Know what you are buying.You won't go wrong if you place this crucial tip at the very top. The importance of reading the description and examining the pictures of an item cannot be exaggerated. So, take your time. A lot of time!
Follow these simple tips and you too will be able to shop on bidorbuy with confidence. What's more, you will also be able to stretch your budget to afford not only the necessities, but also little luxuries for yourself and your loved ones.