This post is taken over from on uAfrica and adapted for bidorbuy sellers. You may read the original uAfrica article here.
Every online store has experienced it, some more others. We took a look at top causes of cart abandonment and show you how to deal with them.
Trust factor
This is one of the main reasons why buyers ditch a transaction mid-checkout. To instil trust, follow these pointers:
Include as much product information as possible: dimensions, weight, colours, warranties, guarantees, and so on.
Include as much transactional information as possible: shipping method and charges, payment methods, returns policy, and so on.
Maintain a good positive ratings score on bidorbuy and promptly answer any questions prospective buyers might ask you via the site.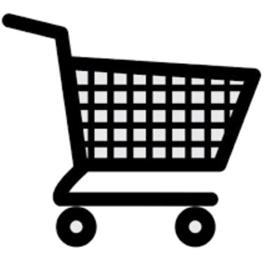 Checkout process
The bidorbuy system is built to make the checkout process quick, smooth and user friendly. You as the seller can help by supplying clear shipping charges, as well as any applicable prompts such as size / colour etc.
Shipping charges
If shipping charges are too high, you risk losing your customers! Try to offer a R60 flat rate and never overcharge on shipping. Making use of the solutions bidorbuy has made available to its seller, the Pargo delivery and uAfrica Shipping, will go a long way towards alleviating shipping woes.
Payment methods
If you offer only one payment method, you are losing sales. Different buyers prefer different payment methods, so make sure to give them a choice. Check out the payments methods that sellers can opt to accept on bidorbuy.
Mobile matters
More and more people are shopping on their smartphones. Think about them! We at bidorbuy are constantly improving our mobile solutions. You as the seller can help by ensuring that that your listing looks good on a mobile device. It's enough to stick to a few basic rules: put all your images in the carousel thumbnail section; do not place images in the description box; and do not insert tables in the description box.
Research, research, research
Part of the beauty of ecommerce is that everything is recorded and traceable. Analyse your data and act upon it. For example, look at who is your target audience, when you get most of your sales, which of your products sell best, which promotional avenues perform best for you, and so on.
Most importantly, remember to put yourself in your customer's shoes! Look at your listings from the point of view of prospective buyers and familiarise yourself with the process that your customers go through when they buy something from you. If you identify any potential pitfalls, address them and watch your abandonment rates come down.